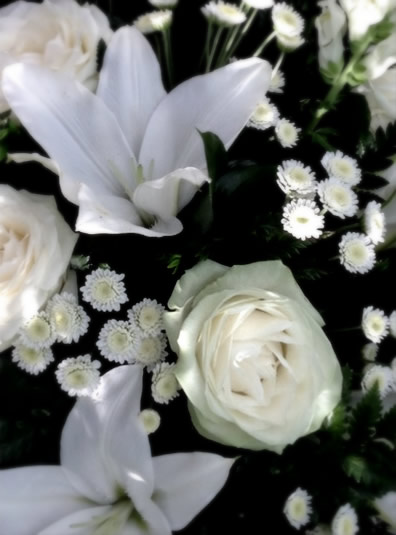 Civil Funerals
This is a difficult time for you and your family but do remember you have a choice of the kind of funeral that would best suit the deceased, their relatives and friends. Take time to think through what you might want and I will help guide you towards a ceremony that will celebrate their life with dignity, respect and love.
If the deceased did not follow any particular religion, or had their own beliefs, you may not want a full religious funeral ceremony. You may want a Civil Funeral.
"A Civil Funeral is a funeral driven by the wishes, beliefs and values of the deceased and their family – not by the beliefs or ideology of the person conducting the funeral."* It is for anyone, and sits between a religious ceremony and a Humanist ceremony. A Civil Funeral is suitable for both burials and cremations.
Each ceremony is unique and created to reflect the character, beliefs and qualities of the person who has died. It is a celebration of their life. There is no set format for a Civil Funeral.
Once contacted, I will arrange to visit you to talk about how you want the ceremony to be. I will listen to your wishes, and advise you. Shortly after the ceremony you will receive a beautifully presented copy of the funeral ceremony script.
The funeral ceremony is your gift to the person who has died. Just because they did not regularly attend a place of worship does not mean that you cannot include religious music or prayers. You may wish to and can include music, hymns, songs, readings and poetry.
There are no rules about who should speak and friends and family can say a few words or read a short poem. You may even choose to deliver the eulogy or tribute, or lead parts of the funeral ceremony yourself. However much you want to do, or leave to me, you will always be in control.
Together we will create the ceremony that you want.
Link to IOCF: http://www.iocf.org.uk/index.html
*Definition of a Civil Funeral by The Institute of Civil Funerals